Amanda Woods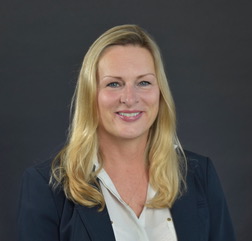 Amanda has worked in marketing and communications in the education sector for over 20 years. Her marketing career has spanned independent and state schools, university and colleges.
A senior marketing role at the Learning & Skills Council, later the Skills Funding Agency, gave Amanda a thorough understanding of education funding and skills priorities along with experience of working with marketing partners in the school and further education sector.
Having worked for the National Apprenticeship Service as a regional marketing manager, and then as an operations manager for a national training company, Amanda has gained all round experience of working for both government agencies and education providers.
Since starting as an independent marketing consultant in 2012, Amanda has worked as interim Head of Marketing for a number of colleges and advised on student recruitment and business development for a range of organisations. In 2016 Amanda joined the SABIS global education group as Director of Marketing and Admissions where she successfully set up a UK independent school before returning to marketing training and consultancy in 2019.
Specialist services include auditing marketing plans, social media marketing, marketing training and project management.
For more information please contact Amanda on 01225 892496 or 07958 021215 or visit www.ajwmarketing.co.uk