Bob Cook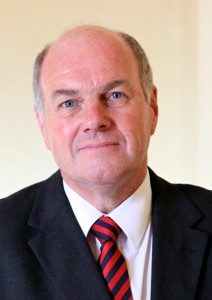 Bob Cook is an experienced educationist with 25 years of headship expertise in the state, church and fee paying sectors (HMC). His consultancy, Adeoci Consultancy International, specialises in school improvement, leadership support and change management.
Leadership Support: Bob draws on experts with extensive classroom and management experience to meet your specific requirements – having worked in a range of schools and organisations, he and his team offer strategic support in most educational spheres including:
Guidance on long term objectives and school development plans
Audit of 'value for money'
Review of contracts and structures to maximise efficiency
Review of documentation, procedures and compliance
Effective school and management administration and systems
Audit of non teaching and support services
An advisory service for Boards of Governors
School Improvement
Successful organisations encourage feedback on what is effective and what needs development. Bob has the expertise and skill to offer a positive and direct report on how to improve your educational provision.
Reports highlight:
Teaching and Learning
Classroom climate and student motivation
School procedures, policies and compliance
The environment and its effect on teaching and learning
The effectiveness of your management teams
The impact of the school on external agencies
Interaction with teaching and support staff
Other objectives agreed with you beforehand
Bob will spend time with you gaining an insight into effective operation and procedures and feed back the findings in detail. You will receive a full, confidential written report outlining advice ensuring your organisation is at the forefront of education and compliant in the fast moving world of education reform. You can be confident in having an effective health check whilst ensuring your school's effectiveness within your available resources.
For more information visit the Adeoci website or email [email protected].