Robin Lewis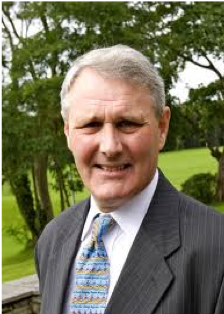 Robin has spent his career in independent education, 20 years as a boarding housemaster in senior schools and nine years as headmaster of two boarding preparatory schools; the first involved a unique bilingual programme. For 12 years he served as a reporting inspector for the Independent Schools Inspectorate visiting boarding and day schools in the UK and overseas. In the course of his various appointments he has visited over 650 schools and inspected more than 115. These have included junior, senior and 'all through' schools, faith schools, schools with nurseries and EYFS, single sex, co-educational, day and boarding schools. He has recently joined the COBIS overseas inspection group.
In 2009 Robin set up his own consultancy which provides wide-ranging support. Advice is given on all aspects of school inspection, including safeguarding and regulation, school improvement, the pursuit of excellence and, more mundanely, the creation of effective self-evaluations. Particular projects have included the amalgamation and take-over of schools, TUPE matters, mock inspections, departmental reviews, mentoring, listening to and the appraisal of teaching and support staff, senior leaders, heads and governors, and the disciplining and dismissal of heads, bursars and senior leaders. He acts as the independent chair of governors' panels and deals with serious complaints and conflict resolution in senior and junior, boarding and day schools.
Robin is a member of the advisory board of an ISA proprietary school and sits on the governing bodies of two co-educational schools.  One is an IAPS day school whilst the other is all-age, in membership with IAPS and HMC, educating some 1250 pupils from 0-18years, with boarders from 8 years old.
He can be contacted by email: [email protected] or telephone on 01225 420449.