Home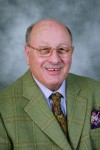 Welcome to The Education Partnership. Please take a look around our website and see what we can offer you. Previously a Head Teacher of all-age boarding and day schools in both the maintained and independent sectors, Bill is chairman of The Education Partnership which has for the past twenty years provided a truly comprehensive range of compliance, governance, employment, and business expertise to schools, colleges and outdoor education/activity centres.
Bill Brown – Chairman
---
Bill has successfully prepared schools for more than 1,500 inspections, the emphasis of which has been on compliance. This has included initial and final registration inspections, gaining approval for material changes, and other inspections by Ofsted and ISI. This includes mainstream independent schools, boarding schools, residential special schools and schools with dual registration. Increasingly, Bill is asked to advise and guide proprietors who find themselves in very challenging situations due to non-compliance when they are inspected.
Bill works with colleagues, employers (proprietors, trustees, and governors), Headteachers and Bursars towards:
preparing applications on behalf of Proprietors, to the DfE, for establishing new schools, material changes to existing schools, and action plans for schools which have received an unannounced or emergency inspection;
managing their schools and outdoor education/activity centres in a more effective, efficient and economic way;
implementing day-to-day working practices including policies and procedures thus ensuring compliance with regulations. This includes safeguarding (child protection, safer recruitment, duty of care, e-Safety and staff code of conduct), provision of education, boarding, and health and safety;
advising on learning outside the classroom including the responsibilities of providers, employees and employers;
carrying out special educational needs audits, advising on specific learning difficulties (including dyslexia and complex needs), and advising on the role of the SENCO;
drawing up personnel specifications and effective interview strategies along with the performance management of head teachers, SENCOs and senior managers.
Bill's Current Voluntary Commitments include:
Trustee and Education Officer – Frederick Hugh House, London – Special School;
Governor – Kings' School, Winchester (Governance, SEN, Curriculum, Discipline and Boarding Committees) – identified by OfSTED in its previous four inspections as "Outstanding" in all areas inclusive of the boarding house;
Trustee and Governor – Moon Hall Schools Educational Trust;
Chairman – Oxford Centre for Learning Skills and Dyslexia;
Board Director – Society of Educational Consultants;
Vice President – Hampshire Scouting;
Member of Management Committee – Ferny Crofts Activity Centre.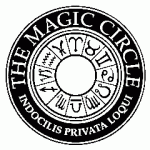 Bill's personal interests include music, magic and mountains frequently interspersed with regular visits to tea shops. He is a member of Hampshire Scout Expeditions (supporting major international community service projects combined with high adventure) and also a member of the Magic Circle and the International Brotherhood of Magicians.