Dane Oliver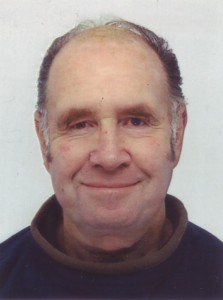 Dane Oliver has taught in both the maintained and independent sectors of education. After a period in teacher education, he has accrued more than twenty years experience working in Local Education Authorities.
During this time he has held major areas of safety responsibilities culminating as County Inspector for Outdoor Education for Hampshire County Council (HCC) where he was responsible for safety control systems covering 1000 schools, 300 youth groups, Social Services and the Police where young people were concerned. For thirty years he has been actively involved nationally with the expedition section of the Duke of Edinburgh's Award. For ten years he was national safety officer for the Institute for Outdoor Learning.
During this time he maintained a close working relationship with the DfE and this has continued since leaving HCC to run his own consultancy. He has now undertaken safety audit advice for companies across Europe and much of the UK where young people and adventure activities are involved.
Currently, he is involved in delivering training courses on Best Practice for those leading educational visits and the monitoring of school self-led adventure activities in both the maintained and the private sectors. He has acted as technical expert for the Crown Prosecution Service (CPS).
Areas of expertise include:
Interpreting where things have gone wrong in the past!
A sound understanding of a 'Duty of Care';
A clear view of what constitutes Best Practice where educational visits, including adventurous activities, are involved;
A consistent exploration of Risk Assessment when applied to educational visits;
Areas where leaders should have further training, eg visits that involve working in or by water and in mountainous terrain;
A clear understanding of both the Employer's and Employee's responsibilities;
The ability to undertake site or venture specific safety audits where actual practice is tested against what the employer or the leader says is being done;
A passionate belief in our duty to care for other people's children when they are put in our charge.
Dane Oliver can be contacted by email on [email protected]