Laurence McKell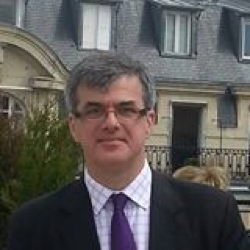 Laurence McKell is an educator with over 20 years of headship and senior management experience in the Independent sector, in coeducational, day and boarding schools (HMC, BSA, ISA and CISC). His consultancy specialises in all aspects of school improvement, leadership support and change management.
Leadership support
Laurence draws on his extensive expertise and experience to meet your particular requirements and needs. He has been able to offer consultancy and support in most educational spheres including:
Short term and interim management problem solving
Guidance with long and medium term strategic planning
As an advisor to Governing Bodies, Heads, Deputies and Senior Leadership Teams
Review of documentation, procedures and compliance
Effective school and management administration and systems
Audit of non-teaching and support services
School Improvement
Laurence has the expertise and skill to offer an appraisal of how to improve the school even more, as a critical friend of the school. He has provided consultancy in the following aspects:
Inspection preparation, documentation and compliance, including mock inspections
Staff training – preparation for inspection; Senior staff – SEF documentation
School Improvement Planning and School Development Planning
The effectiveness of management teams
Departmental audits
Curriculum audits
Teaching and Learning
SEN and EAL
Boarding audits
Continuing Professional Development
Admissions and recruitment strategies
Curriculum audits
Chaplaincy teams and spirituality (SMSC)
Other objectives agreed with you beforehand
Laurence will spend time with you gaining an insight into your context and the situation, and feedback the findings in detail in a full, confidential written report outlining advice and recommendations.
Laurence can be contacted [email protected] and by telephone on 07578 424 424.